LinPepCo has more than 35 years of soft drink and vending product distribution experience. Our company includes five soft drink franchises in the Midwest, a full-line vending company, a full service coffee company and a refrigeration division that specializes in equipment service and leasing.
We value your business and strive to make your experience with LinPepCo an enjoyable one. Our goal is to provide you with quality products and services, and as a Pepsi-Cola franchisee, we can meet your soft drink needs, assist you with full-line vending, offer full service coffee and provide equipment services on customer-owned equipment throughout the Midwest.
Our dedication to customer satisfaction doesn't stop with soft drinks, vending products, coffee or equipment service and leasing. At LinPepCo we are dedicated community citizens, and we believe that it is vital to have a corporate presence in the areas we serve.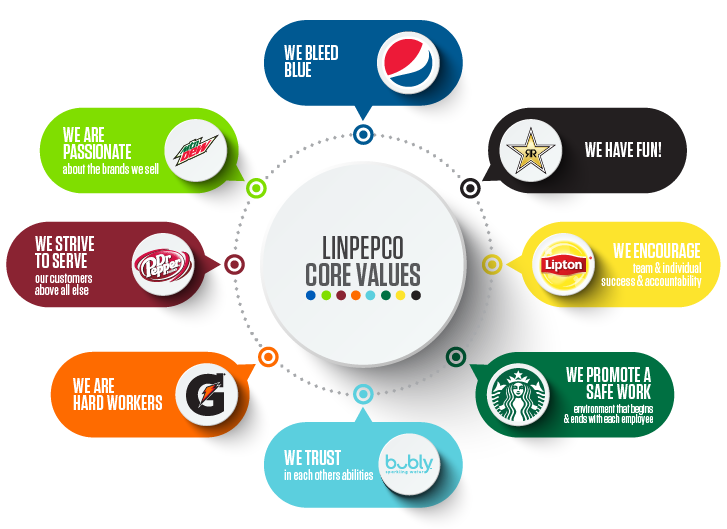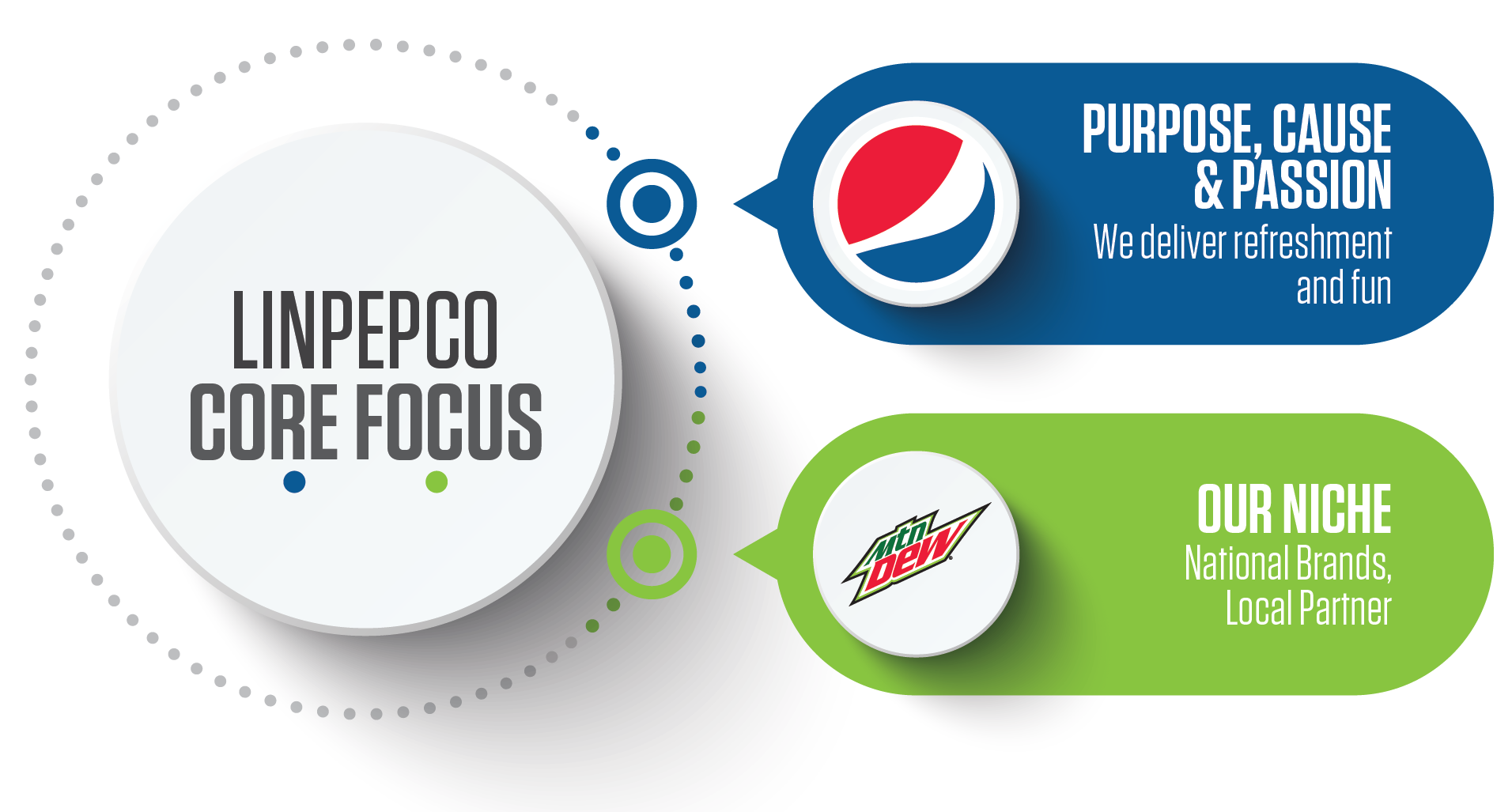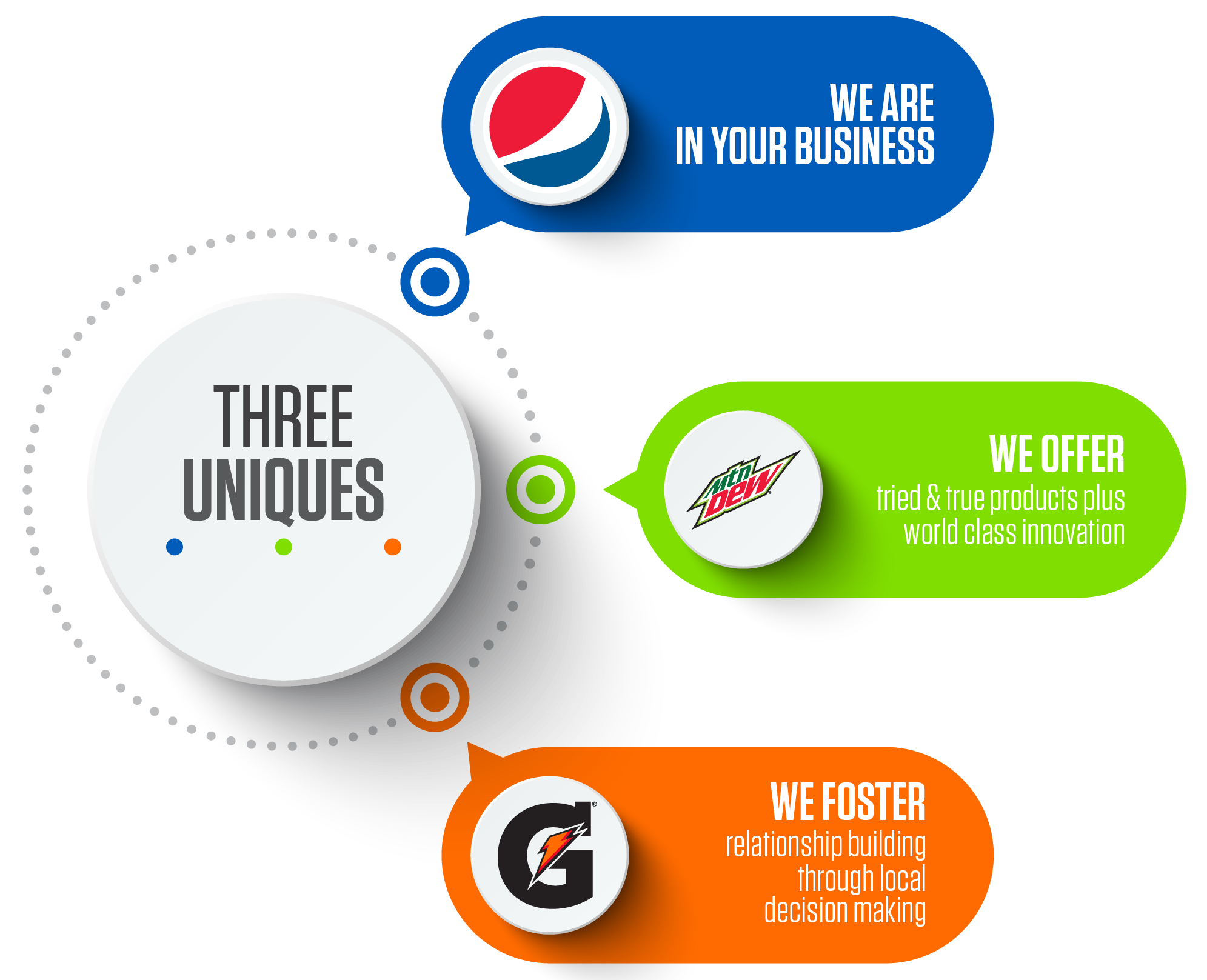 We take 100% ownership for every account we service and we guarantee fresh, great tasting product.