Alternative Schedule
Full Time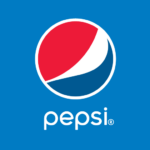 Pepsi-Cola of Lincoln
Click here for more about a day in the life of a Warehouse Worker!!

Hours: Full-time 12:00 noon – 8:00 pm,  Part-time Variable Schedules Available
Job Summary
The purpose of this role is to pick and build product orders for delivery to customer accounts.
Job Duties and Responsibilities
Manage and build pick ticket orders
Shrink wrap products to pallets
Ensure orders are accurate
Stage completed pallets in designated areas
Build vertical pallets as needed
Consolidate and re-stock product and shells
Responsible for moving trucks as needed
Fulfill orders for customer pickup
Clean and organize warehouse
Responsible for meeting productivity requirements
Perform other duties as necessary
Job Requirements
Sufficient formal or informal education to insure the ability to read and write at a level required for successful job performance
A valid pallet jack certification
A valid forklift certification as needed
Ability to provide attention to detail
Proper lifting techniques
Work Environment and Equipment
Work generally takes place in a warehouse setting.  Exposure to hot indoor temperatures during summer months.  Long and irregular hours during peak seasons.
Physical Requirements
The physical requirements for this job are characterized in the following table showing how often each activity is performed.
Physical Activity
Rarely
Occasionally
Frequently
Constantly
 
0% – 25%

of time

26% – 50%

of time

51% – 75%

of time

76% – 100%

of time

Carrying ≥ 20 lbs.

x
Climbing
x
Driving
x

Finger Dexterity
x

Hearing
x
Kneeling
x
Lifting ≥ 20 lbs.

x
Pulling ≥ 20 lbs.

x
Pushing ≥ 20 lbs.

x
Reaching

x
Seeing
x
Sitting
x

Standing

x
Twisting

x
Typing
x

Walking

x
Disclaimer
This job description should not be construed to imply that these requirements are the exclusive standards of the job. Incumbents will follow any other instructions, and perform any other related duties, as may be required. Reasonable accommodation will be provided to qualified individuals with disabilities. The employer has the right to revise this job description at any time. The job description is not to be construed as a contract for employment.