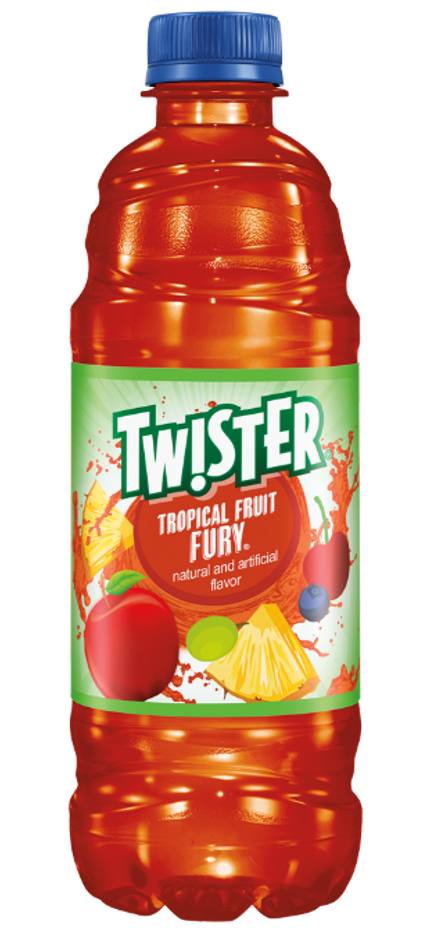 Twister Tropical Fruit Fury
Twister … the delicious juice drink in twisted flavor combinations.  Affordable, great tasting juice.

Twister Blue Raspberry Rush
Twister … a juice drink packed with flavor.

Twister Strawberry Kiwi Cyclone
Twister … a value juice option with a delicious taste.

Twister Orange Strawberry Banana Burst
Twister … fun flavor juice combinations that taste great.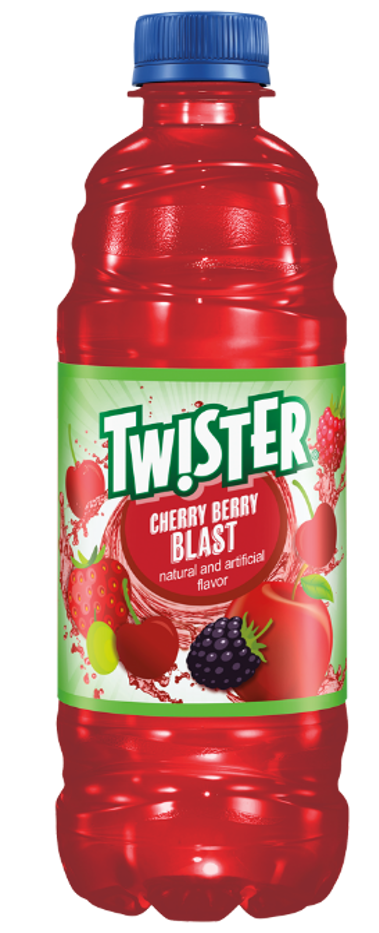 Twister Cherry Berry Blast
Twister … a juice drink with fruity and twisted flavor combinations.