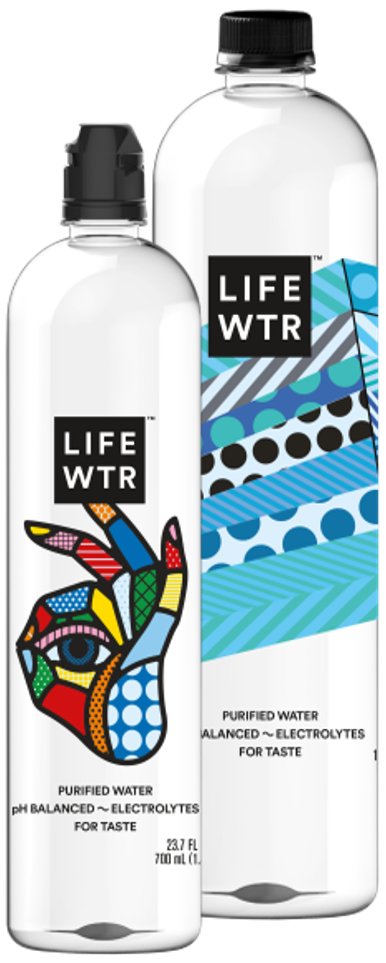 LIFEWTR Purified PH Balanced Drinking Water
With premium water being the fastest-growing and largest segments in water, Pepsi will launch LIFEWTR as the breakthrough premium water innovation to offer consumers creativity and inspiration, driving incremental sales and share for the water portfolio.
LIFEWTR is a superior product formulation (pH balanced + electrolytes), with new label graphics being released each quarter to inspire the consumer and keep them coming back for more.
Available in 20 ounce, 700ML and 1 Liter Bottle sizes.