Mountain Dew Black Label
You're a class act and now there's a way to show it – introducing new Mtn Dew BLACK LABEL, crafted with dark berry flavor, real sugar, and herbal bitters. So grab your friends, grab a Mtn Dew BLACK LABEL and let loose in a whole new way. And no, you don't have to dress up – but it couldn't hurt.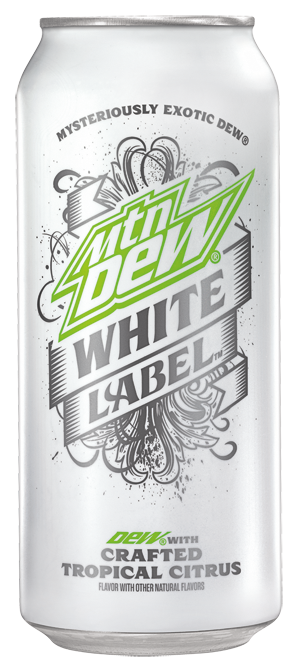 Mountain Dew White Label
Mountain Dew White Label is a mysteriously exotic DEW that exhilarates your senses with its tropical citrus flavors and citrus bitters.