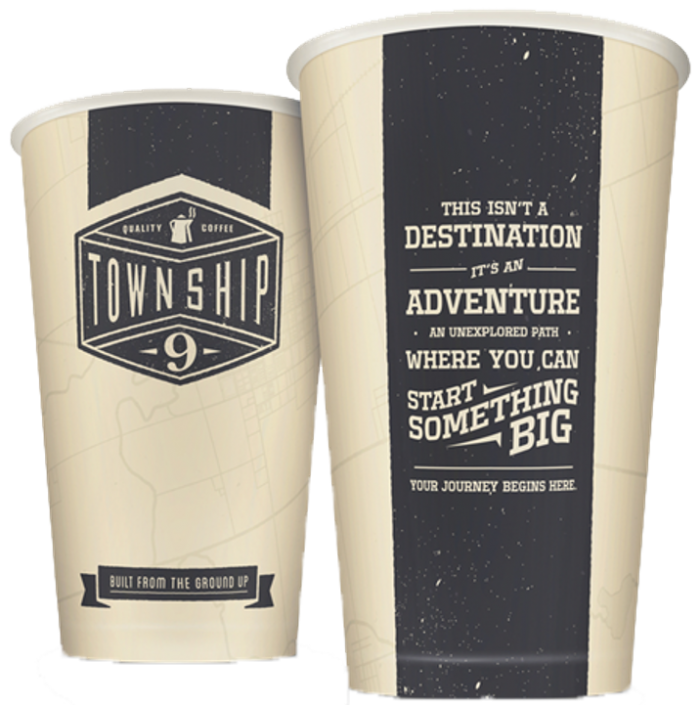 Township 9 Coffee
LinPepCo's dedication to customer satisfaction doesn't stop with soft drinks.
Coffee is a natural extension of our current company and product line. Township 9 Coffee is owned by LinPepCo and offers high quality coffee roasts (light, medium, dark or flavored), everyday favorites and season cappuccino flavors and premium hot cocoa and iced tea.
Township 9 coffee beans come from all over the world.  All coffee beans are Rainforest Alliance Certified and roasted in Dubuque, IA through Roasting Solutions.
Our pricing, award-winning service and quality product will be our competitive advantage.
Tri Valley Blend
A medium roast coffee with a hint of vanilla, caramel and coffee liqueur flavors.
Iron Horse Blend
Dark roast, 100% Columbian coffee, with a smooth finish.
West Rail Blend Coffee
Township 9's signature blend, medium roast, offering a smooth and balanced cup that can be enjoyed any time of the day.
County Line Blend Coffee
A medium dark roast with a rich yet mellow body, and a clean finish.
County Line Blend Decaf Coffee
A medium dark roast with a rich yet mellow body, and a clean finish without the caffeine.
Twisted Creek Coffee
A dark roast with a smooth blend of butterscotch, caramel and hazelnut flavors.
Hazelnut Hill Coffee
A medium roast with a smooth buttery flavor and aroma of freshly roasted hazelnuts.
Vanilla Junction Coffee
A dark roast with a smooth rich flavor and aroma of French vanilla.
Cappuccino
Try one of these sweet and rich cappuccino flavors … French vanilla, cinnamon vanilla nut, mocha charge, English toffee or white chocolate.  Additional flavors "seasonal only" chocolate mint and pumpkin spice.
Hot Chocolate
A delicious and warm hot cocoa beverage.
Iced Tea
A delicious unsweetened tea brewed from one of a kind tea leaves.