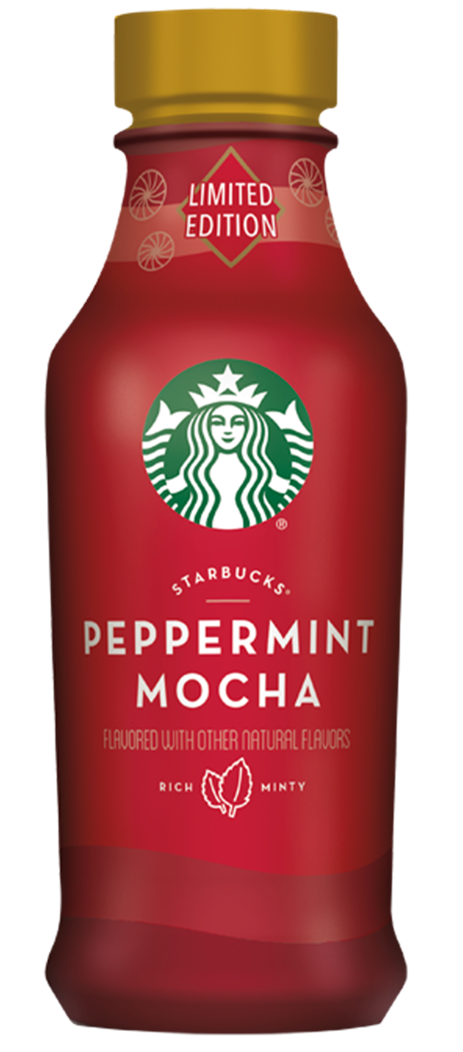 Starbucks Chilled Espresso Latte Peppermint Mocha
Inspired by our seasonal handcrafted favorite, this at-home version is full of minty, chocolaty joy. We combine authentic Starbucks espresso and milk with the cheery flavors of peppermint and chocolate. It's the perfect beverage to brighten your spirits during the holidays.

Starbucks Chilled Espresso Pumpkin Spice Latte
Embrace the cozy delights of a Starbucks fall favorite right at home. Enticing notes of cinnamon, nutmeg and clove spices meet bold espresso and creamy milk in a delicious expression of the season. (Limited time offer)
Starbucks Chilled Espresso Salted Caramel Mocha
Inspired by a sweet favorite of coffee and chocolate lovers in our cafes. Cocoa and toffee notes intertwine with hints of sea salt bold espresso and smooth milk.