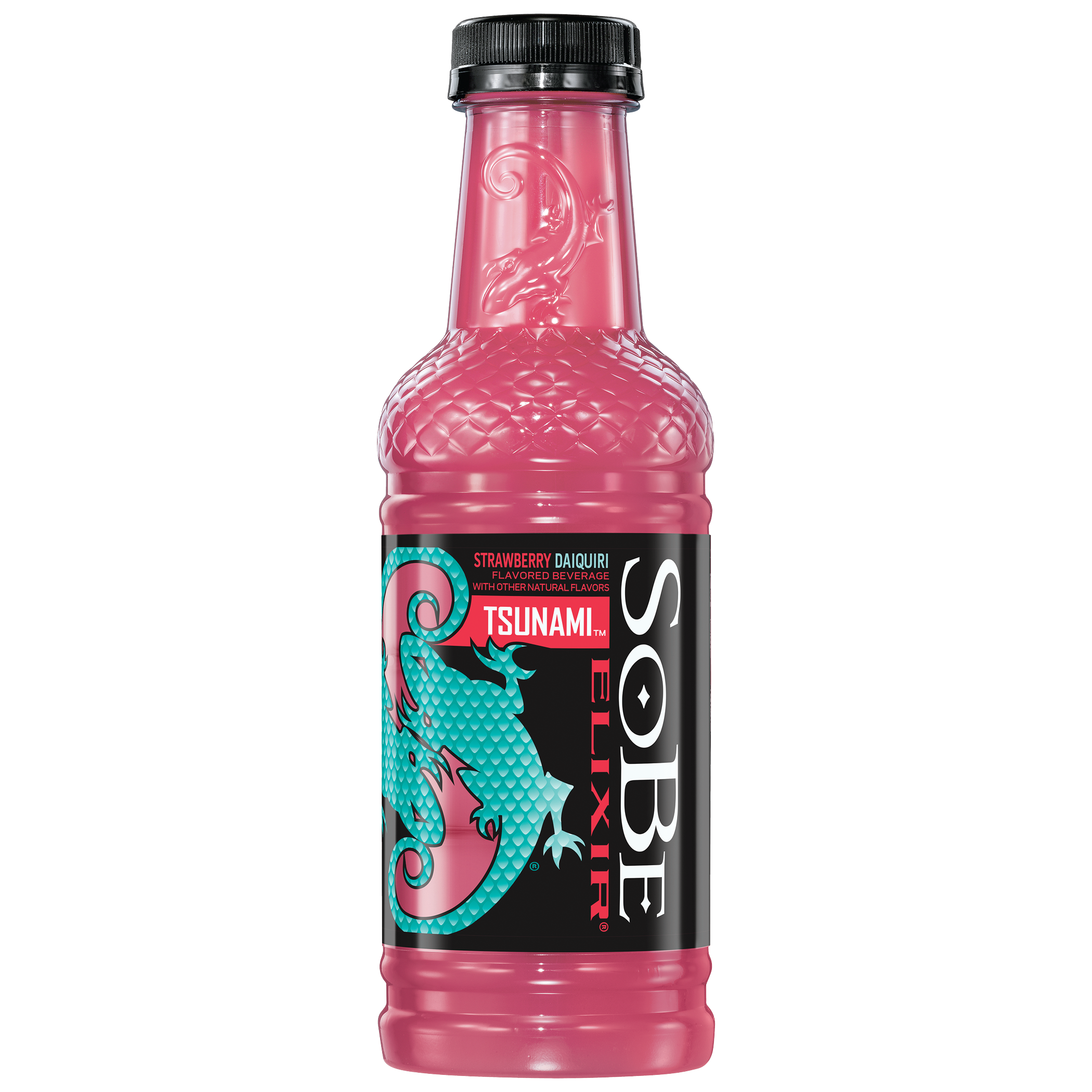 SoBe Strawberry Daiquiri
Get whisked away on a strawberry vacay with tropical aloe and hibiscus. Naturally sweetened, daiquiri flavor erupts like island lava. Watch the sun set with sand between your toes. Ahhhh yah mon!

SoBe Strawberry Banana
Lizard fuel for yer fire. Strawberry. Say hi to banana. Let's get smooooth and create that classic twist! Naturally sweetened and lizzie-drizzled with a nice peaceful blend of ginseng and yerba mate.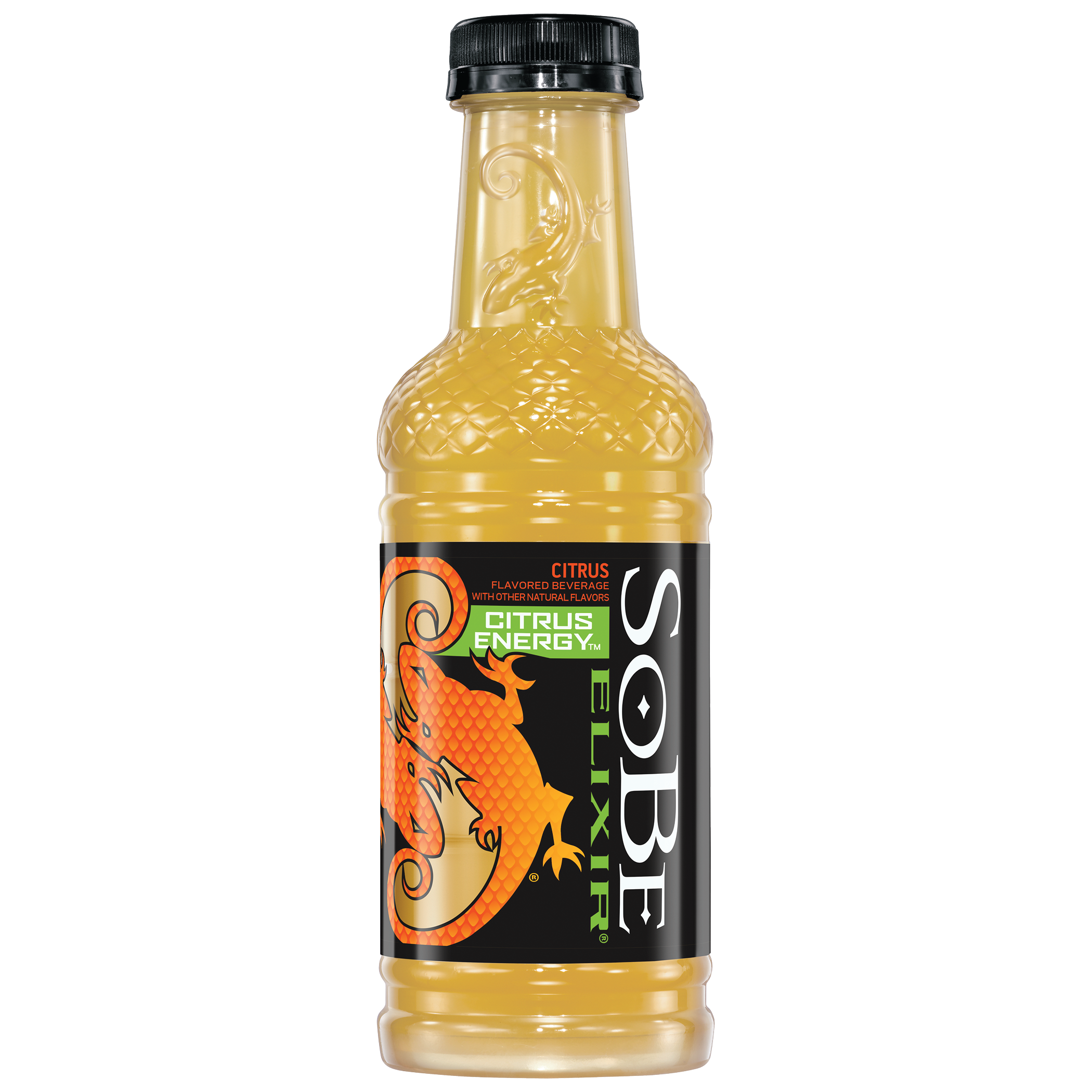 SoBe Citrus Energy
Get energized with a blast of citrus flavor that feels better than the thrill and never sells outs. Built with strong Guarana, Ginseng, and Taurine.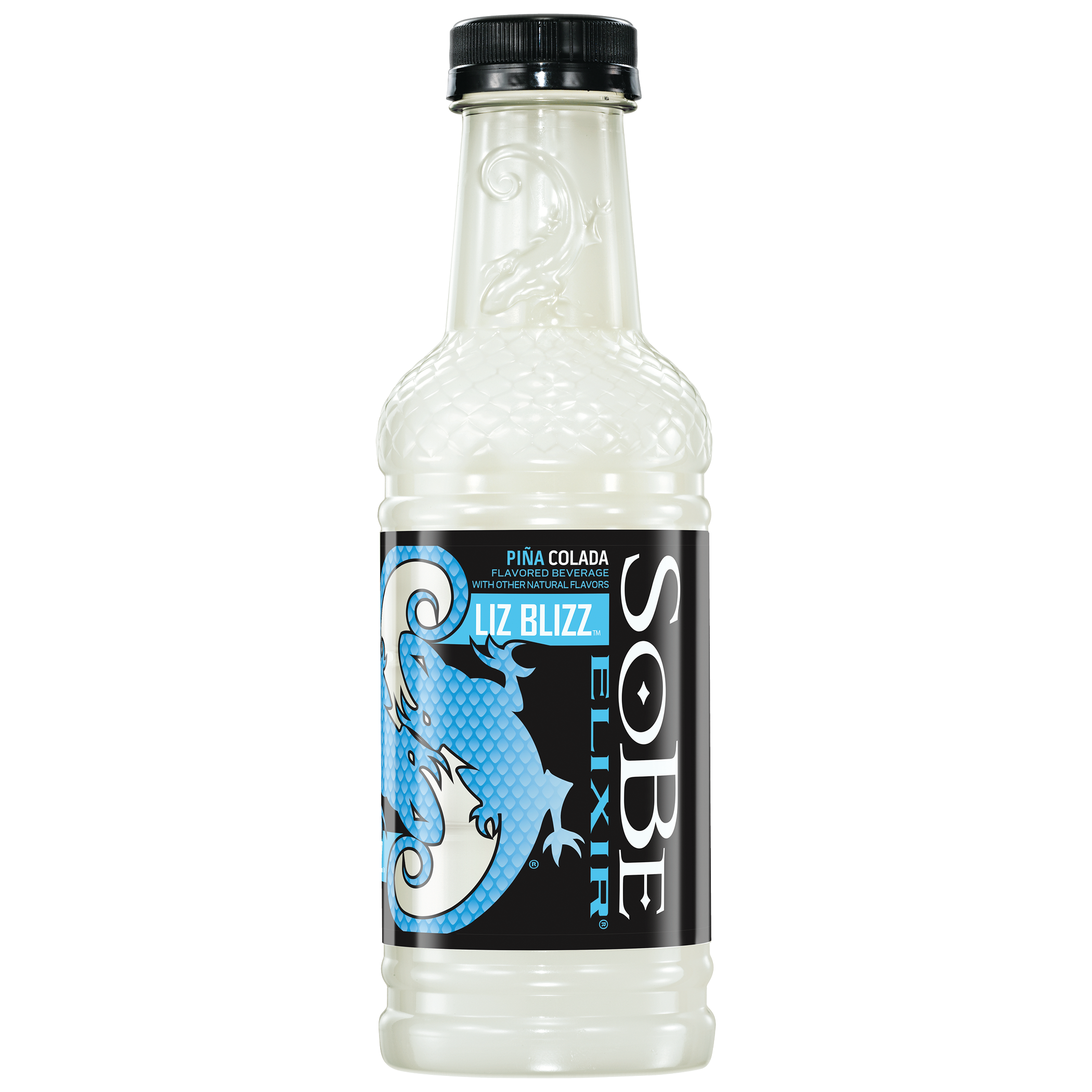 SoBe Pina Colada
The old-schoolers call it liz bizz. Smooth and mellow taste, seriously soothed with hibiscus and naturally sweetened. Insert visions of fresh mountain powder or white sand beaches. Then say 'aahhhh.'