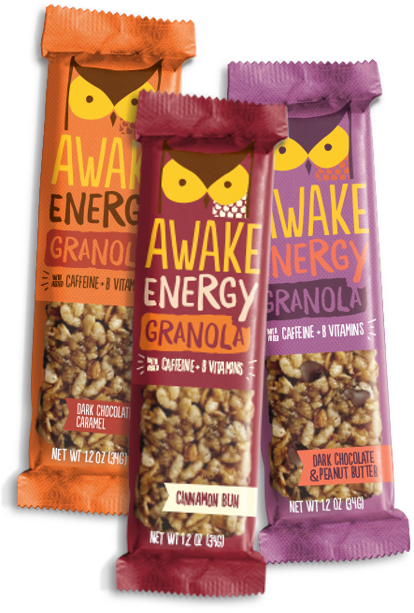 Awake Energy Granola Bars
This is no ordinary granola bar. These unbelievably delicious bars pack as much caffeine as a ½ cup of coffee and whack of B vitamins to help fuel your body. So munch away, my featherless friends!
Available in Dark Chocolate Caramel, Dark Chocolate Peanut Butter and Cinnamon Bun.