AMP Original
Energy drink with a blend of B-vitamins and a specially formulated intense combination of taurine, ginseng and guarana.

AMP Strawberry Limeade
AMP Energy with an exhilarating rush of strawberry-lime flavor.

AMP Cherry Blast
Energy drink with an intense hit of cherry and specially formulated turbo boost of yerba mate to get you going.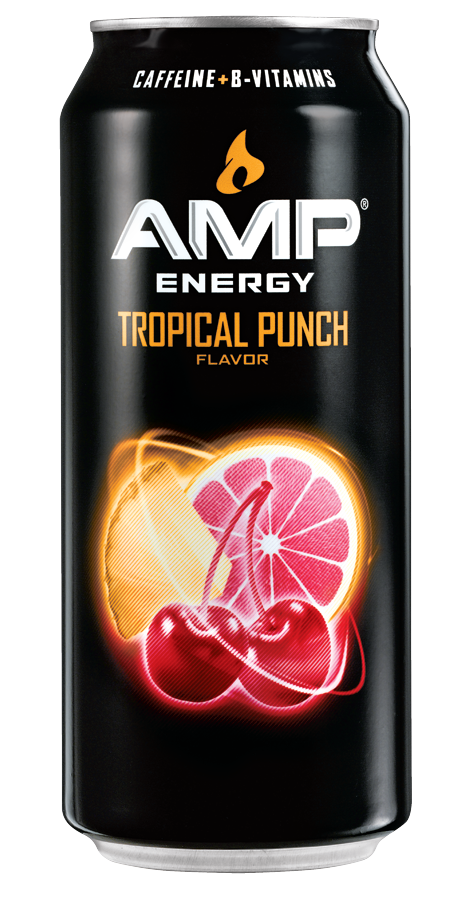 AMP Tropical Punch
Introducing AMP Energy Tropical Punch! It delivers the energy consumers expect from AMP Energy in a delicious, new flavor.